Send a parcel to Ireland from only £15.22
Ireland
A green and beautiful land, sending a parcel across the Irish Sea to the Emerald Isle couldn't be easier with DPD Local Online.
When you book a parcel delivery service with us, you can be confident that you're booking a parcel service that you can trust. We have an extensive courier delivery network which will help you get your parcel there in the safest and most efficient manner, no matter what you're posting to Ireland.
Postage to Ireland
With our express and economy parcel service options, deciding the best way of posting to Ireland is easy. Our easy-to-use courier delivery is designed to help you find the best value postage to Ireland without losing any quality of service.
Thanks to our local knowledge as well as our experience of international parcel post, we'll ensure that your parcel to Ireland arrives exactly when you want it to; whether your destination is off the beaten track in one of Ireland's quaint rural towns, on in the bright lights of Dublin or Cork.
To get a quote and book your postage to Ireland, just use our simple online form and let DPD Local Online do the rest.
Super Economy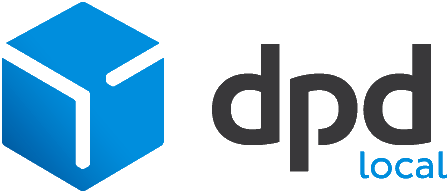 Drop off at Shop Ireland - Two Day
Drop off your parcel
anytime today
What else do you need to know...
Do I need to deal with customs when sending from the UK to Ireland?
Since Ireland is a member of the European Union, goods sent from the UK will not be charged UK VAT, instead import VAT & import duty will be charged at local EU country rates. These will be payable by the recipient. We've made the BREXIT compliance easy for you by providing the correct codes when determining the contents of your parcel.
How much does it cost to send a parcel from the UK to Ireland?
Postage to Ireland costs at as little as £15.22 plus VAT when you book through DPD Local Online.
How should I address my parcel for delivery to Ireland?
Ireland uses the same addressing system as we do here in the UK, so labelling is fairly straightforward.
You can refer to this addressing guide provided by the Universal Postal Union for an example.
What items can I send?
As a general rule, you can send anything to Ireland that you could send to the UK, but you should still contact the Irish Tax and Customs office if you're unsure about anything you're sending. Plus, you can also check out our prohibited items list for goods that can't be carried by our couriers.
Where can I find more information?
If you need any more information, you'll find plenty of helpful stuff at our online Help Centre There you can browse our FAQ guides — covering everything from packaging tips to international shipping advice — or talk to one of our friendly advisors via the chat window.
Get a Quote
---