Send a parcel to Northern Ireland from only £14.99
Northern Ireland
Northern Ireland
If you're looking to send a parcel to Northern Ireland, you can put your trust in us. DPD Local Online makes posting to Northern Ireland cheap and easy, no matter what you're sending.
You might be concerned about shipping to Northern Ireland after Brexit, but with DPD you can track your parcel every step of the way and have peace of mind that your parcel is in the very best hands.
Make sure you check the customs requirements for any restrictions or prohibited items, as well as Northern Ireland's public holidays and non-working days (Saturdays and Sundays). These can affect delivery times, so knowing before you send could save any delays to your postage.
As one of the most trusted couriers posting to Northern Ireland and Europe, you can rely on us to deliver your items safely without breaking the bank. Ship to Northern Ireland with DPD Local Online today.
Super Economy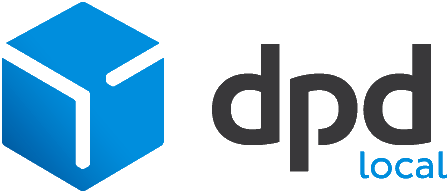 Drop off at Shop - Two Day
Drop off your parcel
anytime today
What else do you need to know...
Do I need to deal with customs when sending from the UK to Northern Ireland?
Posting to Northern Ireland is classed as international delivery, so proper precautions regarding customs and import tax need to be taken into consideration.
Luckily for you, we'll send over all the declaration forms you need for you to fill out when you book for international delivery with us. It just makes life easier for you, which we like to do.
How much does it cost to send a parcel from the UK to Northern Ireland?
Shipping to Northern Ireland can cost as low as £14.99 by booking your delivery through DPDLocal-Online. And you could save even more with our Lowest Price Guarantee, which ensures that in the unlikely event you find a price that's better than ours, we'll match it!
How should I address my parcel for delivery to Northern Ireland?
Northern Ireland falls under the addressing system of the United Kingdom. If you need a quick refresher, you can use this addressing guide for the UK published by the Universal Postal Union.
What items can I send?
For a list of goods that can't be sent within the UK, check out our .
Where can I find more information?
If you need any more information, you'll find plenty of helpful stuff at our online Help Centre There you can browse our FAQ guides — covering everything from packaging tips to international shipping advice — or talk to one of our friendly advisors via the chat window.
Get a Quote
---