Send a parcel to United Kingdom from only £2.99
Parcel Delivery
The United Kingdom is home to one of the world's largest economies, so it's no wonder that businesses from around the globe are keen to do trade with us. As the largest British online parcel services provider, DPD Local-Online makes it easy for you to arrange UK drop-off and collection services at discount prices. That's because we're one of the leading international couriers that offer low postage costs to meet your budget, every time you need to ship items to the UK – whether you're an individual or a business.
Service Comparison
When you request a quote for parcel prices, we'll offer you a choice of discount rates on shipping to the UK from each of our international services. Having a direct comparison in front of you will ensure that you get the best value for your money every time, while our world-renowned courier services will give you peace of mind that your parcel is in safe hands.
Postage Costs
At DPD Local-Online, we understand that you don't want to pay over the odds for parcel delivery, which is why we keep our postage costs to a minimum. Whether you're looking for next day delivery, courier collection services or bulk shipping options, we have a selection of reliable services offering great deals on UK shipping costs. Just fill in our simple form below to get an instant parcel delivery quote and choose the service which best suits your needs.
Parcel Tracking
Don't spend time worrying about the whereabouts of your parcel. Instead, take advantage of our online tracking tool to track the progress of your parcel delivery to the UK. You can even opt for an email confirmation of your parcel's arrival, so you can rest assured that your goods have reached their destination on time. If sending international parcels, you can rely on DPD Local Online for a trusted and swift courier service.
At DPD Local-Online, we aim to make parcel delivery to the UK or any other worldwide destination as easy and as cheap as possible. Get in touch with us today for low-cost parcel prices – no matter how big or small your parcel and leave the hard work to us.
We deliver more
DPD Local-Online is on a mission to change the way you send.
We don't just talk about giving you more from your parcel deliveries — we put steps in place to ensure that's the case. Initiatives like our in-flight options and 1 hour time slots on deliveries with DPD UK ensure that you'll always get the best deal when you book through us, and having a wide range of services means that our customers are always able to find a courier UK service that suits their needs as well as their budget.
We've proven ourselves not only to be cheaper than anyone else, but also to be deeply trustworthy. That's why customers choose DPD Local-Online to deliver their parcels quickly and securely. Send parcel UK today to see how much you could save with our extensive courier service.
Get more out of sending parcels UK by booking your delivery with DPD Local-Online today!
Good to know
Send overseas from only £5.81!*
A Lowest Price Guarantee on all UK deliveries
A wider range of couriers than anyone else
Top tips
Get it there in plenty of time by booking express delivery
Book a drop-off delivery to make dispatching more convenient
Get signature tracking for proof of delivery
Track your parcel for free to keep your recipient updated
Next Day Delivery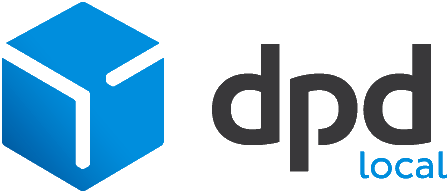 Door 2 Door - Next Day
Collection tomorrow
if you book in the next
20 hours
2 Day Delivery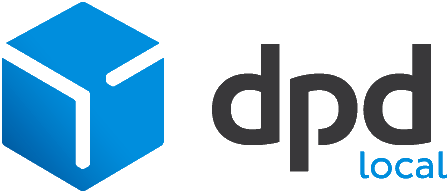 Shop to Shop
Drop off your parcel
anytime today
Where can I find more information?
If you need any more information, you'll find plenty of helpful stuff at our online Help Centre There you can browse our FAQ guides — covering everything from packaging tips to international shipping advice — or talk to one of our friendly advisors via the chat window.
Get a Quote
---